Maximize Your Marketing with Cannabis and CBD Branded Products
---
By Dean Schwartz (SWAG Master): The cannabis and CBD industry are highly competitive markets, so let SOBO's SWAG help your businesses stand out from the competition. Even if you're not directly related to the cannabis industry but may have cannabis consumers in your clientele or employee roll, your company can benefit from creating such a connection with a growing industry.
By giving away branded cannabis-related items, businesses can create a stronger connection with their customers by relating to them on a personal level. For example, a cannabis dispensary could give away a branded t-shirt to customers who make a purchase over a certain amount. This not only shows appreciation for the customer's business, but also acts as a form of advertising for the dispensary.
Our cannabis-related SWAG can also be used as a way to promote specific products or events. For example, a CBD company could give away branded water bottles at a health and wellness fair to promote their CBD-infused water. No matter the situation, we'll work with your business to target specific audiences and promote specific products or events in a cost-effective manner.
Check out some of our favorite cannabis and CBD SWAG options below, or click the link for the full presentation.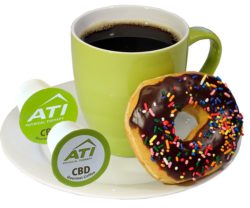 CBD Coffee K-Cup® Singles (4CP)
The rich flavor of Richard's CBD infused gourmet coffee in a single serve cup compatible with Keurig K-Cup Brewers (yields one mug). Packed 250/case. CBD Coffee is a great way to help you wake up without jitters and help you relax without drowsiness. Each single serve KCup contains 10mg of CBD. Our CBD is 100% THC free and is lab tested and certified. Warning: Consult your physician before taking. Must be 18 years old to consume.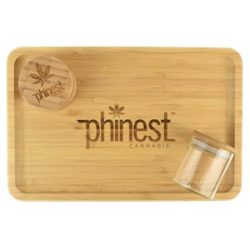 Cannabis Kit
A beautifully crafted bamboo rolling tray set for you or the smoker in your life. Perfect for cannabis store openings, gifts with purchase and giveaways. Customize this set with a laser engraved logo for a long-lasting branding moment to be seen by your customers on a daily basis. Cannabis Kit Includes: Bamboo rolling tray (12″ x 8″) Round bamboo grinder Glass storage jar.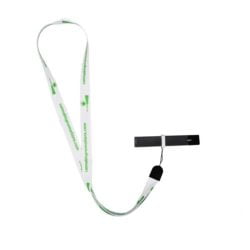 Custom Branded Vape Lanyard
Add your logo to our custom lanyards with vape holders! Perfect for holding many different sized vapes and putting your logo right in front of your customers! Comes with a stretchy yet firm silicone ring that provides a tight hold. We can sublimation or screen print to ensure you get the highest quality print on polyester lanyards. The silicone ring is 8 Mil. Fits most vape pen batteries and Juul size equivalent vapes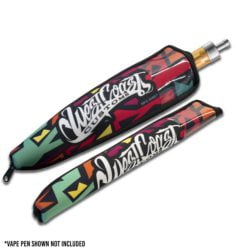 Vape Protective Case
Considering the recent growth in the vape and legalized cannabis industries, this is the perfect solution for protecting vape pens. This convenient padded vape protective case has a zippered opening for easy access and a clear identification pocket on the exterior. The inside features a mesh pocket and elastic to hold a single vape pen in place. The exterior boasts full-color process dye sublimation to effectively promote your business.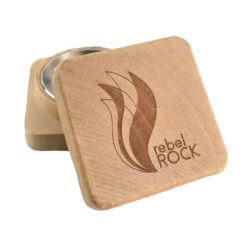 Wooden Cannabis Grinder
Featuring a unique square shape, this 2″ x 2″ wood grinder has a natural look and feel that will get better with age. With metal teeth and magnetic components this grinder will provide years of service. Laser engrave with a company logo for a one-of-a-kind Dispensary giveaway or gift.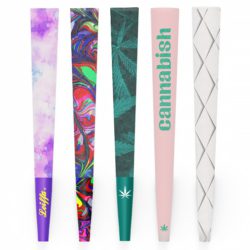 Pre-Rolled Cones w/Printed Papers
Fully customize these pre-roll cones with your brand! We can do any design or color you would like to make your brand pop. Stand out from other plain rolling cones! King and 1 1/4 size are both available and are the same price. These are made with a soy based ink.
As always, we can create just about anything you dream up. If you don't see what you're looking for in the full presentation link above, click here to give us a shout.
Overall, promotional products can be an effective marketing tool for businesses in the cannabis and CBD industry. They can increase brand awareness, create a stronger connection with customers, and promote specific products or events. By choosing cannabis-related SWAG, you're showing your employees or clients that you understand them. Get hip! Click the button below to reach out today.