Custom Yeti Drinkware and Coolers
---
By Dean Schwartz (SWAG Master): Yeti has built its reputation by offering great products that are long-lasting, made from the best material, and actually do what they say they're going to do. In fact, the company has become so synonymous with producing high-quality products (and therefore have grown such a loyal following over the years) that it seems the only problem the company has had recently is product availability.
It seems like everyone wants Yeti, but not everyone can get Yeti. Until now.
SOBO can customize and deliver select Yeti products for your company and instantly improve your SWAG selection. From the best coolers, to impressive drinkware – we've highlighted a few of our facorite options below. Or click the button for the full presentation.
(While supplies last, contact us for more information)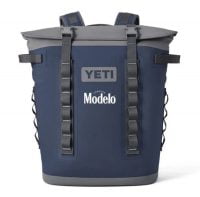 YETI Hopper M20 Backpack Cooler
It's designed to efficiently distribute the weight of your goods. Features include ergonomic shoulder straps, a removable chest strap and waist belt, superior cold-holding, a 100% leak-proof zipper, and a tough DryHide (TM) shell. With this, your brand could become the talk of the town!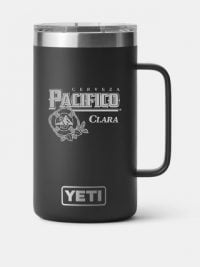 YETI Rambler 24 Oz Mug with MagSlider Lid – Laser Engraved
It's tall, it's insulated, and with its sizable handle, it's the beer lover's new drinking buddy. The YETI® take on a beer mug is designed to keep all 24 ounces (that's a lot, by the way) nice and frosty. And unlike glass, it's safe for camp. This stainless steel beer mug is topped with our fan-favorite MagSlider™ Lid, both of which are dishwasher safe and easy to clean for any basecamp happy hour.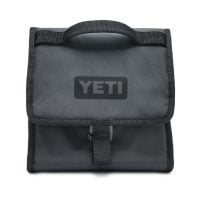 YETI Daytrip Lunch Bag
With this YETI DayTripper (TM) lunch cooler bag, your brand could become the talk of the town! It comes in several fantastic colors and has an upgraded fold-and-go form factor that's easy to clean. This will keep your food and drinks fresh thanks to hours-worth of insulation power. Add your company name or logo with a full color print for maximum visibility. Get customers to shop with you first for all of their needs!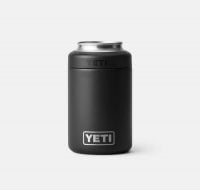 YETI Rambler 12 oz Colster with MagSlider Lid – Laser Engraved
The YETI Rambler 12 oz. Colster is made from durable stainless steel with double-wall vacuum insulation to protect your hot or cold beverage. The entire Rambler family is dishwasher-safe for easy cleaning. Available in Stainless, and select Duracoat™ colors.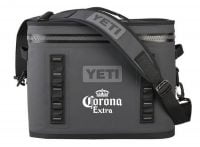 YETI Hopper Flip 18 Can
Surprise everyone with something new and unique like this YETI Hopper (R) Flip cooler! It's durable, leak proof, and versatile with the HitchPoint (TM) Grid for tools and accessories. It's available in several sizes and made with superior insulation to keep contents cold for days. This is designed to suit your larger hauls and longer expeditions. Add your company name or logo and give this to adventurous clients who are going places.
And remember, if you don't see something you're looking for – just click the button below to reach out.
When you gift Yeti, you're giving them something that they'll use for years. Whether that's just taking the tumbler of coffee to the office, or the cooler full of drinks to the beach every weekend in the summer, your company has the chance to leave a long-lasting impression when they customize Yeti brand. Click below to get started.