The Power of Promotional Products for Employee Appreciation
---
By Dean Schwartz (SWAG Master): When is the last time your company showed appreciation for their employees? Employee appreciation day is fast approaching (March 4th, 2023), but you shouldn't need an excuse to motivate and appreciate those most important to your bottom line.
Employee morale and job satisfaction are critical to the success of any organization. By showing your employees that you care about them, you can foster a sense of loyalty and commitment to the company. This, in turn, can boost their productivity and overall job satisfaction. The key, however, is in selecting the right gift – and that's where SOBO comes in.
Whether it's for reaching a sales target, completing a project on time, or just to send a random "thank you", SOBO's gifts can go a long way in making your employees feel valued and recognized.
Check out a few options below or click the button for the full presentation.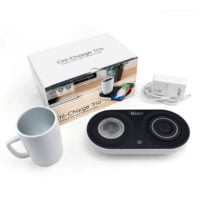 Chi-Charge Trio
The Chi-Charge Trio is one of the smartest desktop companions anyone would love to have at home or office. It helps keep wirelessly charged devices powered up and regulates the temperature of hot and colds. It is easy to use and comes with a mug too!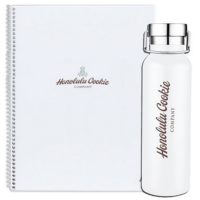 Rocketbook Winter Gift Set
The Rocketbook Winter Gift Set includes Amazon's #1 Planner, a branded Rocketbook Panda Planner – a reusable 8 1/2 x 11 daily/weekly/monthly planner (or Rocketbook Core)–and a 20 oz. stainless steel, insulated, powder-coated Lizzy bottle with screw-on cap & convenient carry handle. Comes in a gift box, which includes a branded thank-you note, Rocketbook instructions, microfiber cloth, and Pilot FriXion pen.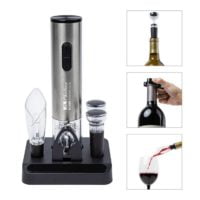 Carignan 6-Piece Electric Wine Set
The 6-Piece Carignan Electric Wine Set is a perfect home gift for any occasion. This 6-in-1 wine set includes 1 electric corkscrew wine opener, 1 wine aerator pourer, 1 seal cutter, 2 vacuum stoppers and a base for storage. The corkscrew wine opener features simple push-button operation and can remove a cork within 6-8 seconds. The wine aerator pourer increases the volume of contact with the air, enhancing the taste of the wine while serving. The wine foil cutter requires just a simple squeeze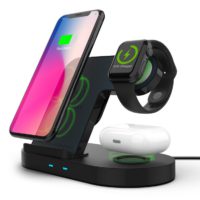 Hypergear 3-In-1 Wireless Charging Dock
This all-in-one wireless charging solution is meticulously engineered to reduce the cable clutter and streamline your daily routine. Stylish and compact, the dock is perfect for your tabletop, desk or nightstand and will effortlessly charge your everyday essentials in one convenient place.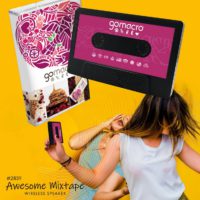 Awesome Mixtape Wireless Speaker
Hear your mix straight from the tape with the Awesome Mixtape wireless speaker. Get big and clear sounds with built-in speakers that are great for work-outs or relaxing. The fun retro cassette fits easily in your pocket when you are on the go. Customize the "A-side" label with a full-color design that will show off your brand with style points. Ask us about using QR codes to create a custom playlist, too!
As always, we can create just about anything you dream up. If you don't see what you're looking for in the full presentation link above, click here to give us a shout.
When employees feel appreciated and valued, they are more motivated to perform at their best. Promotional products can serve as a tangible reminder of their contributions and hard work. By choosing high-quality products that reflect your company's values and personalizing them for your employees, you can enhance the impact of your appreciation efforts.
Reach out to SOBO today to start designing your Employee Appreciation SWAG!